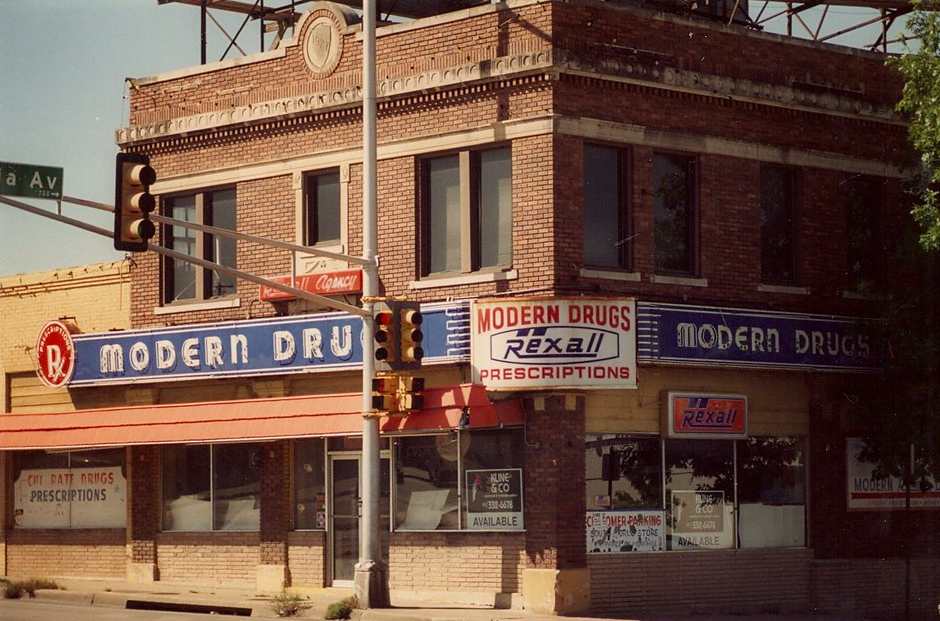 FROM THE BEGINNING
Walloon's inhabits the historical LaCava Building on Magnolia Avenue in Fort Worth, Texas' Southside. The LaCava Building was constructed in the early 1920s by W.B. LaCava. In 1927, Mr. LaCava added the Modern Drug building on the corner of Magnolia and Hemphill, followed by other additions to the complex. Modern Drug was the primary tenant in the building until 1997.
THE MODERN VILLAGE
After years of gradual decline, the Near Southside area began to restore its original appeal around the beginning of the 21st Century. The area became an energetic, vibrant, one-of-a-kind, suburb for all that visit, reside or work in the area to enjoy on a daily basis.
Daedalus Development bought the property in 1997 from the Hamra family, who operated Modern Drug for 30 years. They had taken ownership of the building after the death of LaCava in 1971. Daedalus immediately began to restore the building, creating a mixed-use environment with retail on the ground floor and loft apartments on the second. The complex was anchored by Fort Worth National Bank and became known as the Modern Village.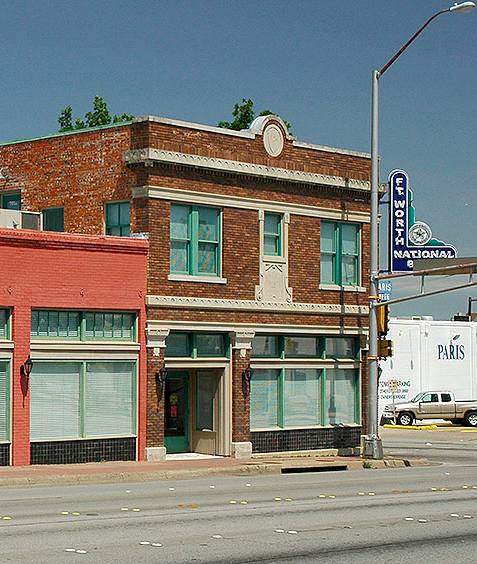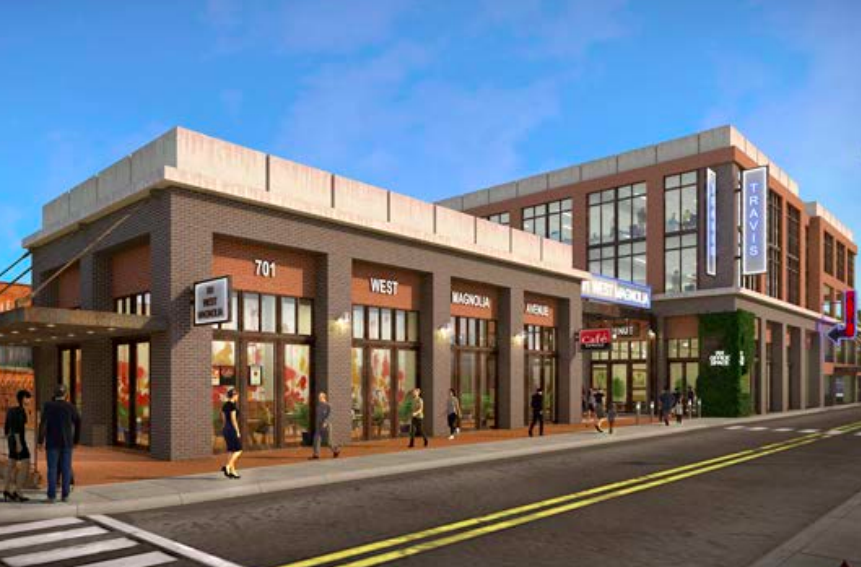 ALWAYS LOOKING FORWARD
The Near Southside guides progress while protecting history; in fact, many of the original founders remain active today in development towards a brighter future. This Fort Worth cultural staple shows no signs of slowing its growth.
The Modern Village lies square in the middle of this ever-evolving story. Following their recent purchase of the complex, Southside Magnolia Partners plans another exciting expansion that will further cement the Modern Village as a "must visit" Fort Worth landmark for both locals and visitors.
ENTER WALLOON'S
Newly launched in the historic LaCava building on famed Magnolia Avenue in Fort Worth, TX, the Walloon's food and drink menu blends timeless tradition with a flare for wanderlust, creating an original take on familiar flavors. Whether you visit us for something real, something raw, or something rare, we invite you to feast your soul.